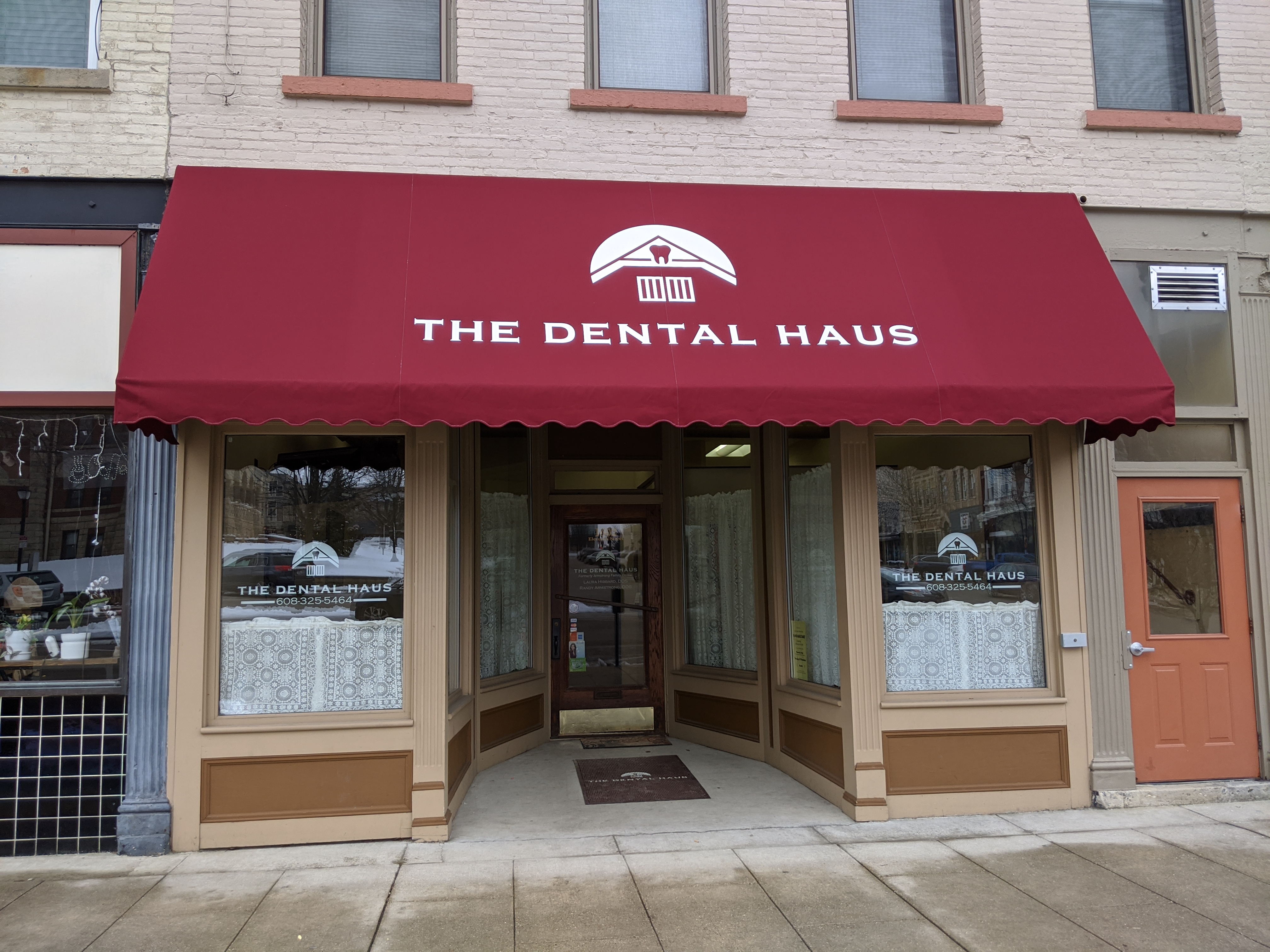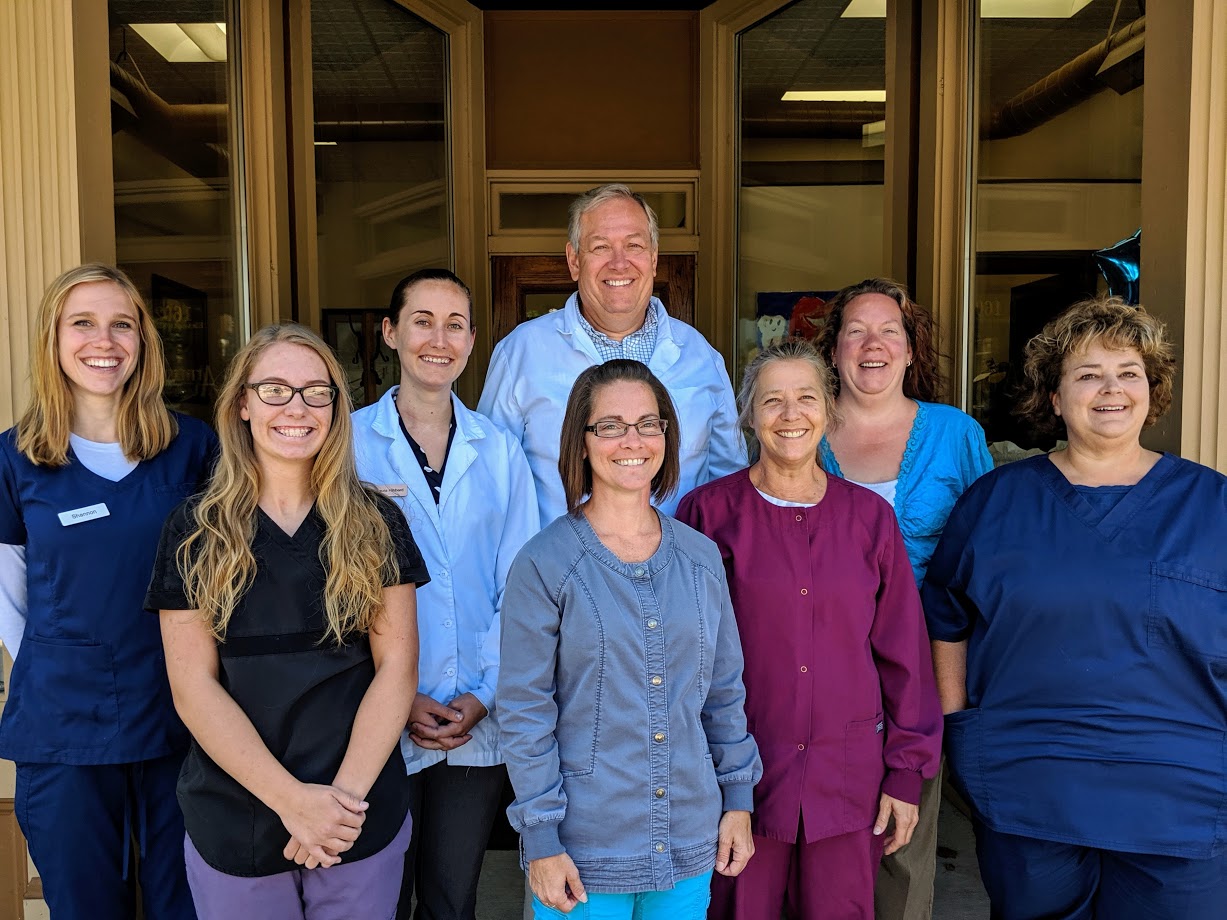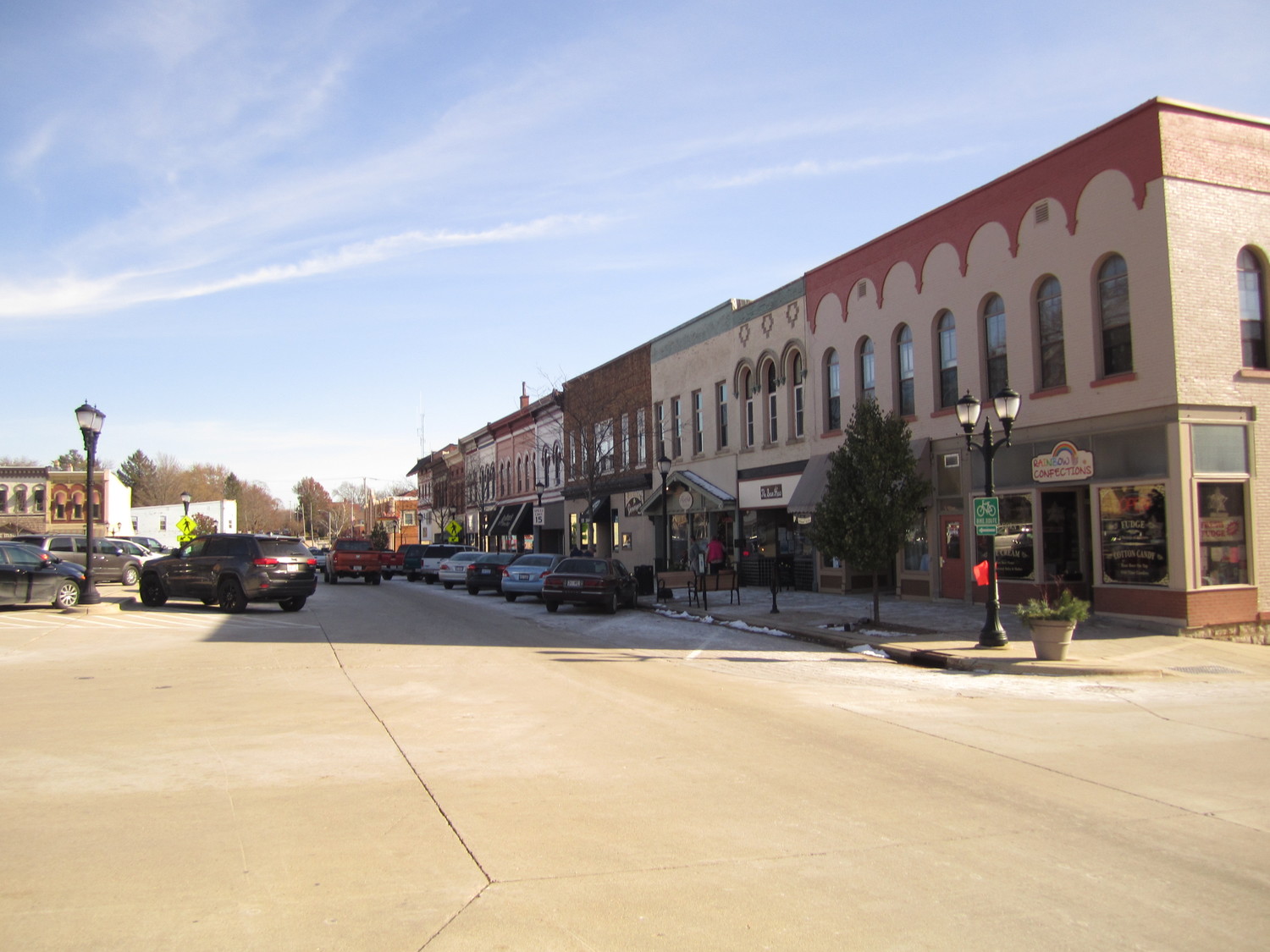 Formerly Armstrong Family Dental - Same Great Team With A New Name!
We are currently open and following additional safety precautions to keep our patients and staff healthy during the COVID-19 pandemic. Please see additional precautions we are taking

here

Our Mission

Our home is where we feel the most comfortable and that's how we want you to feel when you come here. We wanted a new name to reflect that feeling while also paying homage to the local heritage in our community. You can expect an atmosphere of no judgement where you should feel comfortable discussing all of your dental concerns. We are committed to making you feel at ease during your time in our office. You can expect the same friendly faces and service you've come to know.

About Us

At The Dental Haus, we know how important having a great smile is to looking and feeling good. That's why Dr. Randy Armstrong, Dr. Laura Hibbard and the entire team at our Monroe, Wisconsin dental practice is committed to providing the highest quality in family and cosmetic dentistry.

Leveraging today's latest technology, our dentists can create results that change how you look and feel. Whether you need a routine checkup, or more advanced procedures like a smile makeover, The Dental Haus offers a wide variety of procedures to uniquely fit your needs. In addition, our friendly staff ensures your visit to the dentist is affordable and comfortable. If you are searching for a Monroe family dentist or a Monroe cosmetic dentist – look no further, contact us today at (608) 325-5464.

We invite you to look around our site to learn more about Dr. Randy Armstrong and Dr. Laura Hibbard at our Monroe dental practice to see how we can be an integral part of your dental care. We know that the first step towards a beautiful smile begins with selecting a Monroe dentist that you can rely on. Don't hesitate to give us a call if you have any questions, or if you would like to schedule an appointment.

Featured Services

Our Doctors

Dr. Armstrong originally hails from Wichita, Kansas. He is a graduate of Wichita State University, and graduated from University of Missouri-Kansas City of Dentistry in 1988. Dr. Armstrong first practiced in Wichita from 1988 through 1999.

Dr. Armstrong is a member of the American Dental Association, Wisconsin Dental Association, and the Greater Dane County Dental Association. He volunteers at the Fowler Memorial Clinic. He is committed to taking quality continuing education in order to provide his patients with the best research backed treatment available.

Dr. Hibbard (or Dr. Laura) is a returning "local" from Monroe; the daughter of Chuck and Gail Zeitler. After high school, she studied Biomedical Engineering at UW Madison and worked in the biotech field for a few years before deciding to return to school. She graduated summa cum laude (with highest honors) from Marquette University School of Dentistry after training under many dentists who are leaders in their field.

Dr. Hibbard aims to provide quality dentistry while keeping patient comfort as her top priority. Like many dentists, she takes pride in her attention to detail and considers it an honor to be able to serve others. She dedicates a significant amount of her free time to continuing education so she is always current on the research and expanding her skill set.
Reviews
John M.

Always great service, front counter and beyond! Tammy and Dawn I see regularly and Doctor Laura and Doctor Armstrong are very professional, accessible and friendly. Great establishment and dental care, will work with you on pricey operations as well!


Kathy B.

All the staff are so nice. Most people don't consider going to the dentist as one of their favorite places to go, but I actually look forward to it. I love clean teeth. Dr. Armstrong does an excellent job at cleaning my teeth. I tease him and tell him if he finds a cavity it's because he put it there with all his scraping. He took out an old silver filling and replaced it with a nice white one. Looks good. I don't like shots and I feel a little anxious, but their words of comfort treasure me. I know I am in good hands.

Steve B.

Dr. Laura just removed a bottom tooth that I have been hangin' onto forever, 62+ year(s), Dr. Laura removed it without any pain, did not know it was out . . . Dr. Laura explained procedure thoroughly, but also did the removal thoroughly. Thanks Dr. Laura . . . Back @ work and no pain . . . been two hour(s) and numbness is gone, no pain .
Contact Us
Have a question or comment? Fill out the Contact Us form and we will be in touch as soon as possible.
The Dental Haus

1602 11th St.

Monroe WI 53566
Phone: (608) 325-5464
Fill out the contact form below and we will respond as soon as possible
The Dental Haus
1602 11th St.
Monroe, WI 53566
Phone: (608) 325-5464