Meet Our Friendly Monroe, WI Dental Office Staff
The first thing you'll notice when you walk into our Monroe family dental practice is the incredibly friendly and inviting atmosphere. Members of our staff have been hand-picked to provide you the best possible experience during your visit to the dentist. Learn more about our team below.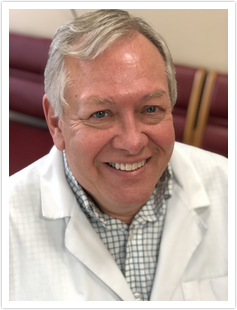 Randy Armstrong, DDS
Dr. Armstrong originally hails from Wichita, Kansas. He is a graduate of Wichita State University and graduated from University of Missouri-Kansas City of Dentistry in 1988. Dr. Armstrong first practiced in Wichita from 1988 through 1999. In 1999 Dr. Armstrong and his wife Susan decided to move back to her hometown of Monroe. They came back with their three children Jamie, Andrew, and Becca. This proved to be the best decision they have made. They have loved the opportunity to be part of a small town, and are thankful for the time spent with extended family in this area. The town of Monroe has welcomed them and helped raise their children. They are both very thankful for this wonderful town. In his spare time, Dr. Armstrong enjoys watching high school and college sports. He enjoys biking and jogging. He and Susan also love traveling to see their children and enjoy trips to see old friends in Wichita. Dr. Armstrong is a member of the American Dental Association, Wisconsin Dental Association, and the Greater Dane County Dental Association. He volunteers at the Fowler Memorial Clinic. He is committed to taking quality continuing education in order to provide his patients with the best research-backed treatment available.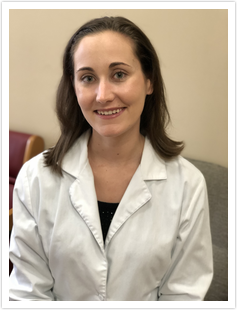 Laura Hibbard, DDS
Dr. Hibbard (or Dr. Laura) is a returning "local" from Monroe; the daughter of Chuck and Gail Zeitler. After high school, she studied Biomedical Engineering at UW Madison and worked in the biotech field for a few years before deciding to return to school. She graduated summa cum laude (with highest honors) from Marquette University School of Dentistry after training under many dentists who are leaders in their field. She is a member of the dental honor fraternity Omicron Kappa Upsilon as well as the American Dental Association, Wisconsin Dental Association, Greater Dane Dental Association, and the Academy of General Dentistry. Her clinical work has been recognized second in the nation for outstanding esthetics in the Dentsply Global Composite Competition and at Marquette for the top clinical case. She has also won awards from the American College of Prosthodontists, the American Academy of Oral and Maxillofacial Radiology, the Wisconsin Dental Association, and other dental societies for academic achievement, leadership, volunteerism, and involvement. Dr. Hibbard aims to provide quality dentistry while keeping patient comfort as her top priority. Like many dentists, she takes pride in her attention to detail and considers it an honor to be able to serve others. She dedicates a significant amount of her free time to continuing education so she is always current on the research and expanding her skill set. In the rest of her free time, she enjoys being outside hiking, disc golfing, and skiing. She also enjoys cooking and baking, playing board games, and watching shows and movies.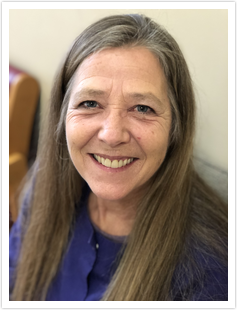 Tammy, Scheduling and Financial Coordinator
Tammy is our scheduling and financial coordinator. She brings many years of experience to our office. She started in the dental field in 1988 as a dental assistant. Through training and education she moved up to the front office. She has worked with Dr Armstrong for 19 years. She is here to help with your dental and insurance needs. She enjoys her conversations with the patients when they come into the office. She is married and has 1 daughter and 1 granddaughter.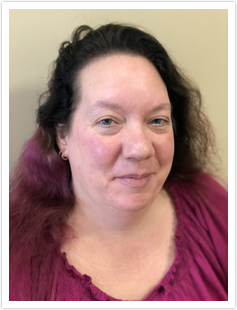 Kathy, Receptionist and Scheduling Coordinator
Kathy brings over 10 years of customer service experience to our office. She is trained in communicating with patients and is eager to learn more about the dental field. She lives in Monroe with her husband and daughter.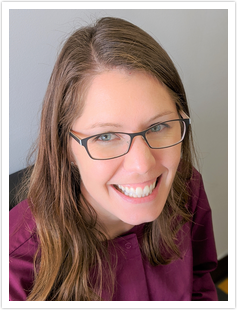 Lona, Receptionist and Floating Dental Assistant
Lona takes pride in providing great customer service. She has worked with patients in a clinic setting, helping to train new staff on customer service during this time. She loves to learn and is excited to learn more about the dental field. As a lifelong resident of Monroe, she continues to reside here with her husband and son.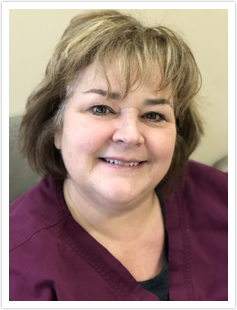 Mary, Dental Assistant
Mary is a Certified Dental Assistant. She graduated from Blackhawk Technical College in 2004. She brings many years of experience to our team. She previously worked in Janesville, WI for a general practice as a chairside assistant. She joined the staff at Armstrong Family Dental in 2009. She enjoys working here in Monroe and making her patients feel comfortable while they are here. She resides in Juda, WI with her husband, son, and daughter.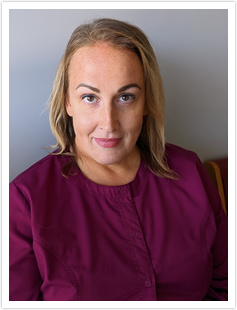 Mackenzie, Dental Assistant
Mackenzie is a recent graduate of Blackhawk Technical College, where she studied dental assisting. She is excited to begin her career in the dental field and eventually plans to go back to school for dental hygiene. She lives in Juda and also works at the high school as a volleyball coach.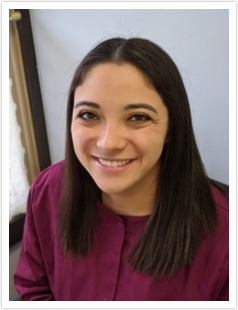 Karly, Dental Assistant
Karly joined the Dental Haus team in August 2020 but has worked in dentistry since 2018. She graduated from The Institute of Dental Assisting in Middleton, WI earning her Certificate in Dental Assisting. Karly grew up in Freeport, IL where she went to high school and attended Highland Community College in Freeport for an Associate of Arts Degree in Business Administration. Karly and her husband, Erik, spent a few years in Madison, WI then moved to Monroe, WI in April of 2019 to be closer to family and friends. They bought their first home in June 2020. In her free time, she enjoys reading, crafting, and walking her two dogs. She loves her position as a Dental Assistant and greatly enjoys assisting our doctors in all procedures, while helping our patients achieve beautiful and healthy smiles.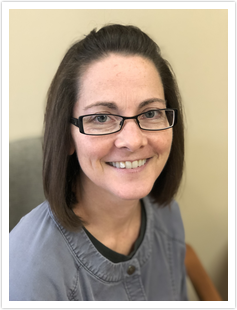 Dawn, Dental Hygienist
Dawn graduated from Rock Valley College as a Registered Dental Hygienist in 2006. She brings many years of experience to the office. She worked as an assistant for 7 years prior to becoming a hygienist. She is licensed to administer local anesthesia and enjoys keeping up on the latest technologies in dentistry. She attends many continuing education courses each year. She resides in Monroe with her two daughters. She enjoys getting to know her patients and loves the opportunity to meet new people.